The mission of the Fayette County Faith Health Initiative is to manifest Christ in our faith community as we provide loving and coordinated health education and ministry to those in need.
Brief History
Fayette County Faith Health Initiative was established in 2003 to serve Piperton, Rossville, and Moscow United Methodist Churches in Southwest Fayette County. This Parish Nurse program has a volunteer RN who serves as an educator of health topics, as a counselor to meet emotional and health needs, as an advocate to help negotiate the health care system and as a referral agent to appropriate community resources. She strives to integrate faith into the healing process thereby ministering to the whole person, mind, body and spirit.
Goals and Objectives of Fayette County Faith Health Initiative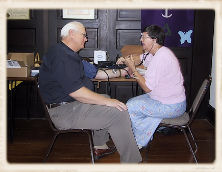 To create a network of churches in Fayette Co. for the purpose of establishing and developing health care outreach ministries in the local communities (Church Health Ministries). These services will include Blood Pressure Screening, Advance Directive & Living Will counseling, Coordination of Care, and Medical Referral for patients needing a greater degree of care.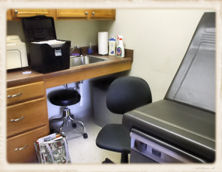 Moscow Blood Pressure Screening Program began in March of 2007 in a central location (Moscow, TN) to offer much-needed health ministry in the South West corner of Fayette County. In accomplishing this goal, the program discovered unforeseen benefits such as coordination of care and referral to area health services.
The success of this  blood pressure screening program has raised the bar for our expectations. Funding for this program has come from Piperton United Methodist Church for parish nurse transportation expense and from the Moscow City Council in Moscow, TN for providing clinic space inside Moscow City Hall. Early in 2008, grants were received from the Memphis-McKendree District and the Methodist Conference of the United Methodist Church to fund these programs.
A new addition to the program will begin this year by coordinating with area hospitals to provide follow-up care for discharged patients who are Fayette County residents. FCFHI will provide training for church volunteers to conduct proper follow-up care visits.
Utilizing the network established in the present program, FCFHI will coordinate hospital discharge follow-up care visits with the patient's affiliated faith community. In the event that the patient is not affiliated with any particular church, or the church is unable to provide necessary services, the Parish Nursing Program would provide personnel for the post-discharge follow-up visit.
If you would like to donate to this program in honor or in memory of a loved one or friend, please send your tax exempt gifts to: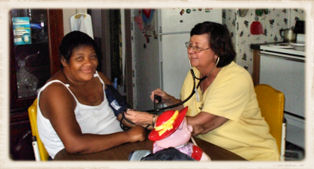 Fayette County Faith Health Initiative
785 Hwy 57 East
Piperton, TN 38017